2023-2024 Schoolcraft Catalog
Music
---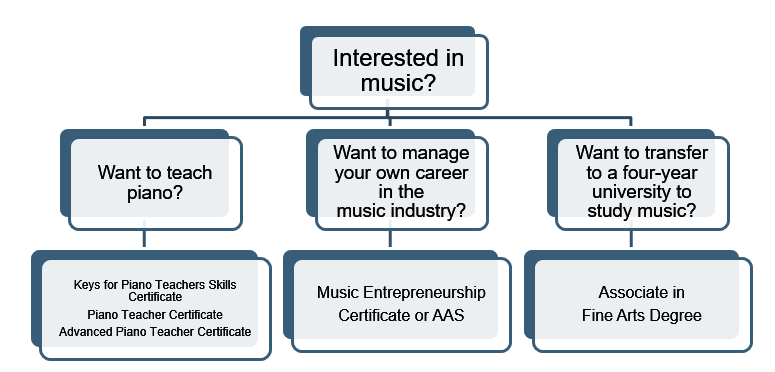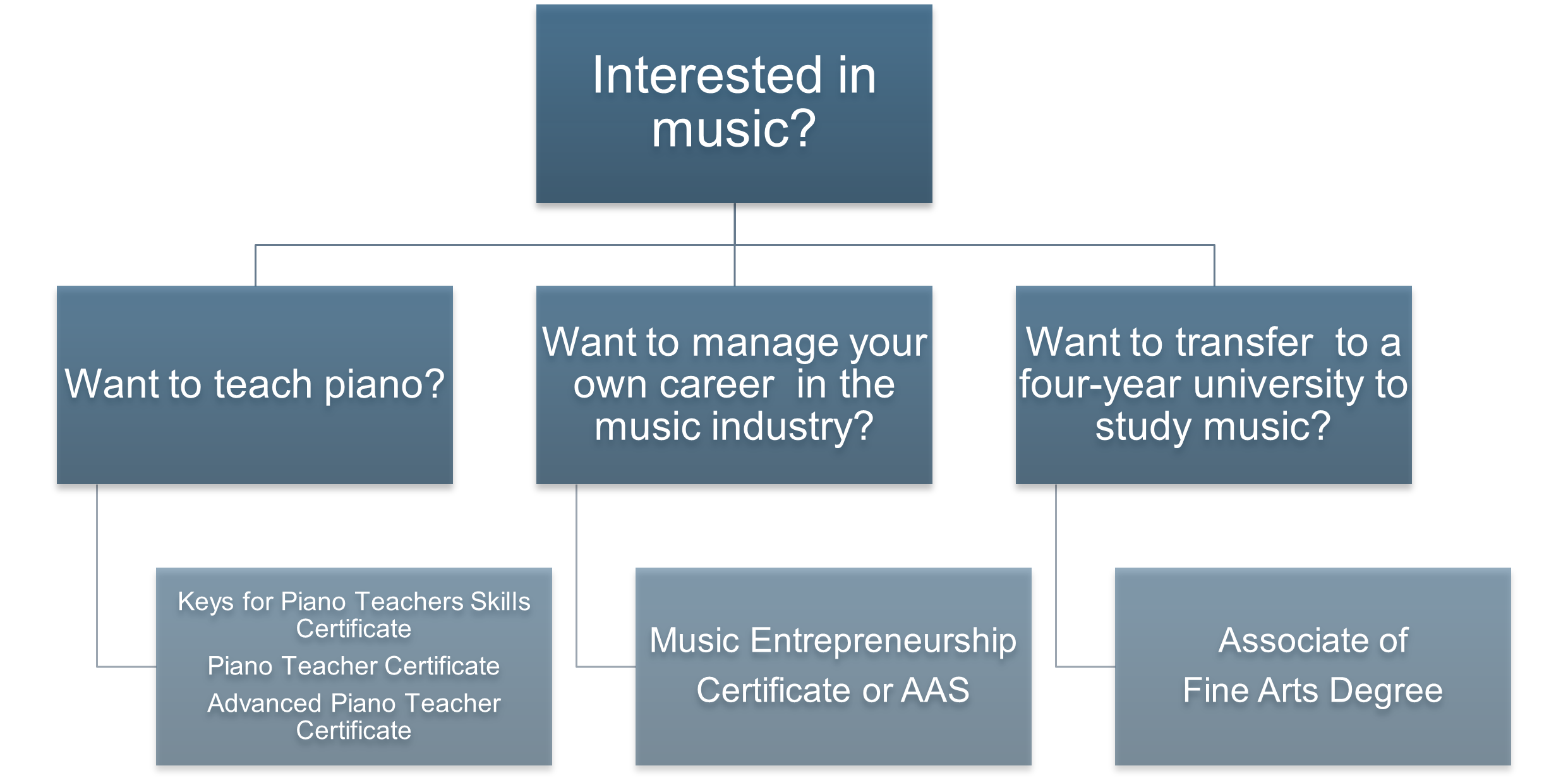 Schoolcraft's Music department offers several options for individuals interested in the field of music.
There are four certificate options to provide opportunities for students who plan to make music their profession or want to learn more about piano teaching as a career:
If you are interested in managing your own music career, then the Music Entrepreneurship Certificate program may be for you. This program will help you to develop the necessary music and business skills to help navigate today's evolving music industry.
If you dream of sharing your love for the piano with others, then Schoolcraft's three unique piano teacher certificate programs are perfect for you. The programs offer a thorough grounding in teaching materials and techniques along with music theory and history. You will also have the opportunity to practice your teaching skills right on campus in our group piano classes for children. All applicants must audition in order to enter the piano teacher certificate programs. The piano teacher programs will help you to:

Prepare for a career of teaching piano in music academies, community education programs, out of your own studio, or in the homes of your students.
Challenge your own abilities and prepare to share your love of music with the next generation.
Establish a foundation for state and national Music Teachers Associations and the Royal Conservatory.
There are also multiple options for students seeking an associate degree in the music discipline. Depending on the desired career path, discuss options for an associate degree in music with an academic advisor:
Students interested in transferring to a four-year university can also work toward an Associate of Fine Arts (AFA) degree with an emphasis in music performance or music history/culture, as well as other areas within the Fine Arts.
Students seeking to manage their own music careers can earn a Music Entrepreneurship AAS.
Students can apply all of the credits from any of the four certificate programs toward an Associate of General Studies (AGS) degree.
Career Programs
Transfer Programs
---